Pursue Greater Dreams
Achieve True Impact
Build Your Future on a Cornerstone
What can be chosen or done…what you would do if anything was possible.
Helping you build a financial plan to achieve what's truly possible is what we do. Empowering you to pursue greater dreams is who we are.
Many people we work with are already saving and investing, but they have a lingering uncertainty. "What's truly possible for my wealth, my business, my family, and our lives?"
You want to know when you can start pursuing greater dreams.
The good news is you don't have to make these decisions on your own. When your life and wealth are built on a Cornerstone, you can pursue greater dreams and make the impact you are truly capable of. Through The Cornerstone Experience®, we'll help you uncover greater possibilities and empower you with a comprehensive plan for living the life that's calling to you.
Yes, You Can Dream, Build, and Lead the Life You Want.
We Help Make that Possible with The Cornerstone Experience™
We help uncover the greater possibilities available that give you the confidence to pursue greater dreams. We want your plan to create meaningful outcomes in your life.
A Cornerstone is a solid plan in which ALL the moving pieces of your wealth are planned for and working together cohesively so nothing falls through the cracks.
After developing a Cornerstone Plan, we empower you with the leadership tools to carry your dreams forward with confidence, excellence, and a sense of purpose.
Subscribe to our Weekly Market Update
Thanks for signing up for our Weekly Market Update Email!

We're committed to providing you with valuable information and insights.
Meet Your Cornerstone Team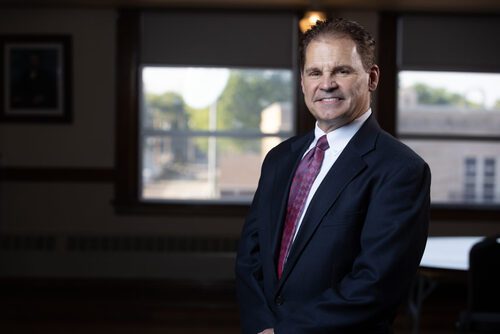 My name is Gordon Wollman, founder and CEO of Cornerstone Financial Solutions. The inspiration to start Cornerstone happened on my dad's farm when I began to see the importance of building the right foundation. As a business owner and part of a farming family, I understand what many of our clients, maybe even yourself, are facing when it comes to your financial future. That's part of our story here – and I'd love to share it with you…
Investment Committee Meeting Summary: Our advisors review fund performance by day, week, and month. And the Investment Committee meets at least quarterly to evaluate the portfolio construction of advisory accounts, proactively rebalance portfolio construction, watch...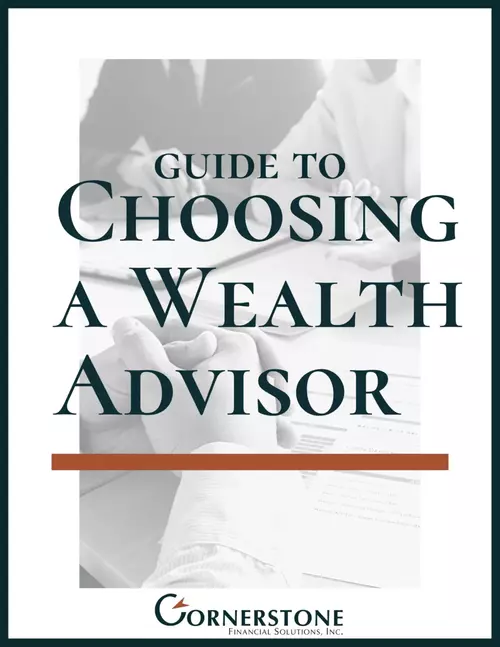 Getting The Relationship You Deserve
How To Choose A Wealth Advisor
This tool will help you define your expectations and stay in control of the conversation when you interview potential financial advisors. Rather than being managed through a sales process and having to decipher the meaning of financial jargon like "retirement success", you'll be free to think and dream about the impact you want to have and the legacy you want to leave.