---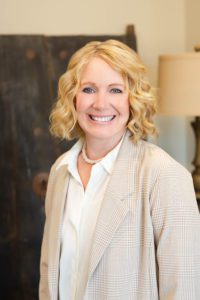 Shelli Carlson

CHIEF EXPERIENCE OFFICER, CFS

BRANCH ASSOCIATE, RJFS

shelli@mycfsgroup.com | P: 605.357.8553
---
Thank you for being a Cornerstone Champion!
Clients often tell me about outstanding service they received from a member of the Cornerstone Team or how their life was positively impacted by the services we provide. They want to tell their friends about the experience, but they're not sure how to bring it up.
Here are a few easy ways to share Your Cornerstone Story and become a Cornerstone Champion!
✓ Like and follow our company Facebook page, facebook.com/CornerstoneFinancialSolutionsInc. It's a great way to stay up to date with the team and what's happening in the Cornerstone offices.
✓ Connect with the Wealth Advisors and other team members on LinkedIn.
✓Follow the company's LinkedIn page, Cornerstone Financial Solutions, Inc.
✓ Forward our Weekly Market Update email.
✓ Share our social media posts and encourage friends to follow our pages. Tag someone who you think would be interested in the information or our services.
✓ Tell your friends if a Cornerstone team member goes above and beyond to handle a question or provides memorable service. It's the same as talking about the good service you received at a restaurant or retail store.
If you'd like me to reach out to someone who is ready to uncover what's truly possible just let me know (link to https://mycfsgroup.com/referral/) I'll simply contact them to see if they'd like information or to meet with an advisor. That's it!
Do you have any other suggestions for ways to share the #CornerstoneCommunity with your friends? Let me know! And please don't hesitate to reach out if you have any questions or if I can help in any way! Email cfsteam@MyCFSgroup.com or call 605-357-8553.