EXECUTIVE ASSISTANT
Our Executive Assistant will provide support to Cornerstone executives in both personal and professional fronts. This full-time position (in our Huron office) requires strong attention to detail, excellent written and verbal communication skills, and a high level of discretion.
Your mission is critical…
to ensure the most effective use of the CEO and Cornerstone executive's time
WHAT YOU WILL LOVE TO DO…
Support Cornerstone executives with various duties and projects to help ensure priorities are met, organizational goals are achieved and best practices are upheld
Maintain a positive relationship between Cornerstone, our clients and team members
Planning and scheduling
Correspond and communicate (telephone and written communication skills must be excellent)
Manage special projects with tact and precision. There will be 

PLENTY

of opportunities to learn and grow.
No day will be the same – you will wear many hats. You certainly won't be bored!
YOU ARE THE ROCKSTAR WE ARE LOOKING FOR IF…
You are hardworking and dependable
You are highly organized and have an ability to prioritize and stay focused
You find it easy to empathize with others
You have high standards for your work and focus on impact
Excellence matters to you
You are adaptable and resilient when faced with rapid-fire demands on your attention
You are an optimistic, highly motivated self-starter and a quick learner
You are resourceful ~ you have a "figure it out" attitude about new projects or tasks you haven't done before
You invest in people by building relationships and strive to understand how to meet their needs
You are passionate, proactive and forward-thinking 
You are humble
You lead your life, push through comfort barriers and don't settle for the status quo
You have previous administrative and or customer service experience
You are proficient in Microsoft Office Suite (Word, Excel, PowerPoint, Calendar)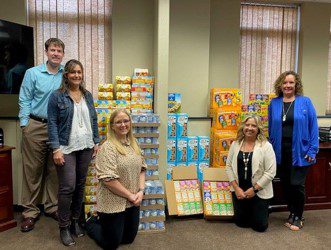 401k with opportunity for profit sharing
Flexible Spending Account Program
Clothing allowance for CFS apparel
Charitable Giving Leave
Paid Time Off
Education Assistance
Salary Range $33k-$45k, depending on experience
Performance Based Bonuses
Submit your resume and cover letter to: michelle@mycfsgroup.com or by mail to:
Cornerstone Financial Solutions, Inc.
280 Dakota Ave. S
Huron, SD 57350
605-352-9490
Attn: Michelle Stahl
We believe it will be one of the greatest experiences of your life.
Do you have any questions?
We would love to connect with you!