Medicare Basics – Featuring guests from our strategic partners, Graber & Associates.
  Does your income impact your Medicare costs?
Do you have to enroll? How and when?
What does Medicare cover?
Market Insights
 What does the credit rating downgrade mean for the economy?
 How does inflation affect your investments? Should you be worried?
 What do you need to know about the debt ceiling?
 Cornerstone's Investment Committee Review
Raymond James is not affiliated and does not endorse Graber & Associates. RJFS Financial Advisors do not provide tax preparation services or advice. You should discuss any tax or legal matters with the appropriate professional.
SIOUX FALLS – Tuesday, Sept. 26
5:45pm Potato Bar | 6:15pm Presentation
Hilton Garden Inn SOUTH
5300 S Grand Circle – Off of I-229 and Louise Ave
Registration is required by Sept. 20th.
HURON – Thursday, Sept. 28
6:00pm Potato Bar | 6:15pm Presentation
Crossroads Hotel and Huron Event Center
Registration is required by Sept. 25th.
Invite a friend you'd like to introduce to the Cornerstone team!
To register: Call 605-357-8553, email gita@mycfsgroup.com, or complete the form below.
All fields must be completed to register online. If no guest type 'none'.
You will see a confirmation on screen when your registration has been accepted.
Thank you for registering, we'll see you at the event. If you need to cancel or have any questions, please call 605-357-8553.
The advisors at Cornerstone Financial Solutions, Inc. provide an outstanding client experience and integrated, full-service financial planning in a family-like culture. The practice focuses on client education and coaching with frequent reviews to help ensure clients are on-track to realize their financial goals.
The unparalleled level of service is best suited for those with a minimum of $500,000.00 in investable assets, who want to work with a fiduciary specializing  in comprehensive financial planning.
The Cornerstone team has over 140 years of combined team experience and 30 years in business, and is backed by the power of Raymond James, one of the top financial institutions in the US.
Learn more about The Cornerstone Experience®.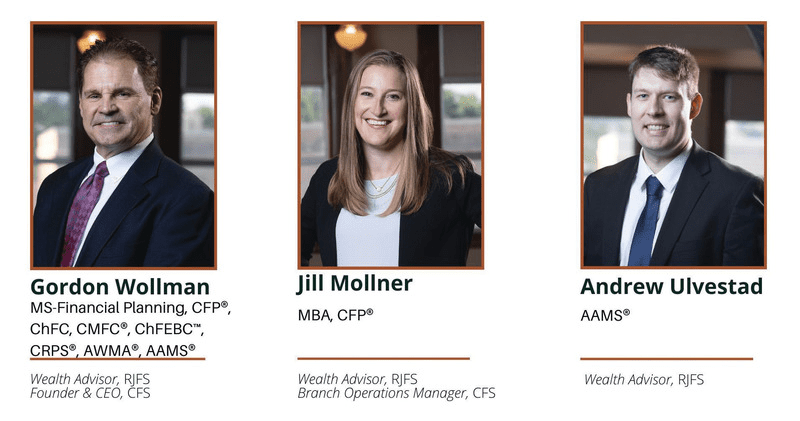 Check the background of your financial professional on FINRA's BrokerCheck.
We take protecting your data and privacy very seriously. As of January 1, 2020 the California Consumer Privacy Act (CCPA) suggests the following link as an extra measure to safeguard your data: Do not sell my personal information.
Raymond James financial advisors may only conduct business with residents of the states and/or jurisdictions for which they are properly registered. Therefore, a response to a request for information may be delayed. Please note that not all of the investments and services mentioned are available in every state. Investors outside of the United States are subject to securities and tax regulations within their applicable jurisdictions that are not addressed on this site. Contact your local Raymond James office for information and availability.
Securities offered exclusively through Raymond James Financial Services, Inc. Member FINRA / SIPC. Cornerstone Financial Solutions, Inc., is not a registered broker/dealer, and is independent of Raymond James Financial Services. Investment Advisory Services are offered through Raymond James Financial Services Advisors, Inc.
Links are being provided for information purposes only. Raymond James is not affiliated with and does not endorse, authorize or sponsor any of the listed websites or their respective sponsors. Raymond James is not responsible for the content of any website or the collection or use of information regarding any website's users and/or members.
Website Built by Redfern Media
Raymond James Privacy Notice │Raymond James Legal Disclosure
Sioux Falls Office
7408 S. Bitterroot Pl
Sioux Falls, SD 57108
Office 605.357.8553
Fax 605.357.9285
Huron Office
280 Dakota Ave. S
Huron, SD 57350
Office 605.352.949
Fax 605.352.5429